So Long, Korea!
My life here has been incredible, but even in
Neverland
you'll find you have your ups and downs.  Last week, to the dismay of many on Facebook, I wrote about the things
I hate about living as a foreigner (expat) in Korea
.  This week, on a more positive note, I'm sharing just a handful of things (okay, two or three handfuls) I'll miss about living in Korea.  I had always planned on either staying 1 year or 3 years (for the Olympics).  As someone already commented, 3 years does not a Korea OG make.  This is not a comprehensive list, it's just the musings of a basic bitch.  It's much tougher to write sarcastically when talking about things you'll miss.  So, set your cynicism aside and read on from most obvious to more detailed.  Here are just a few things I'll miss about life in Korea.
The Food
There's a big Korean population in my home city of Toronto.  I had been for AYCE Korean BBQ with friends and for quick bibimbap lunches, but there's so much more to discover about Korean cuisine.  In Toronto, Korean BBQ just comes with kimchi and rice.  I'm definitely going to miss all the delicious side dishes (반찬) that accompany the meat in Korea.
I had tried Soju back home, but Makgeolli was a game changer.  When we visited Singapore, the bottles which cost KRW 3,500 here were going for $18.  I can't imagine how pricy it will be back home in Canada!  I'll miss Hotteok (호떡) on a cold winter day.  I can go for spicy chicken called Dak Galbi (닭갈비) any day of the week (with cheese, of course!)  One of my favourite snacks is a steaming hot King Size Dumpling (왕만두).  You certainly don't see those on every corner back home.  In fact, most of the street food is pretty boring.  We have food trucks galore, but stalls were limited to hot dogs.  Has anything changed?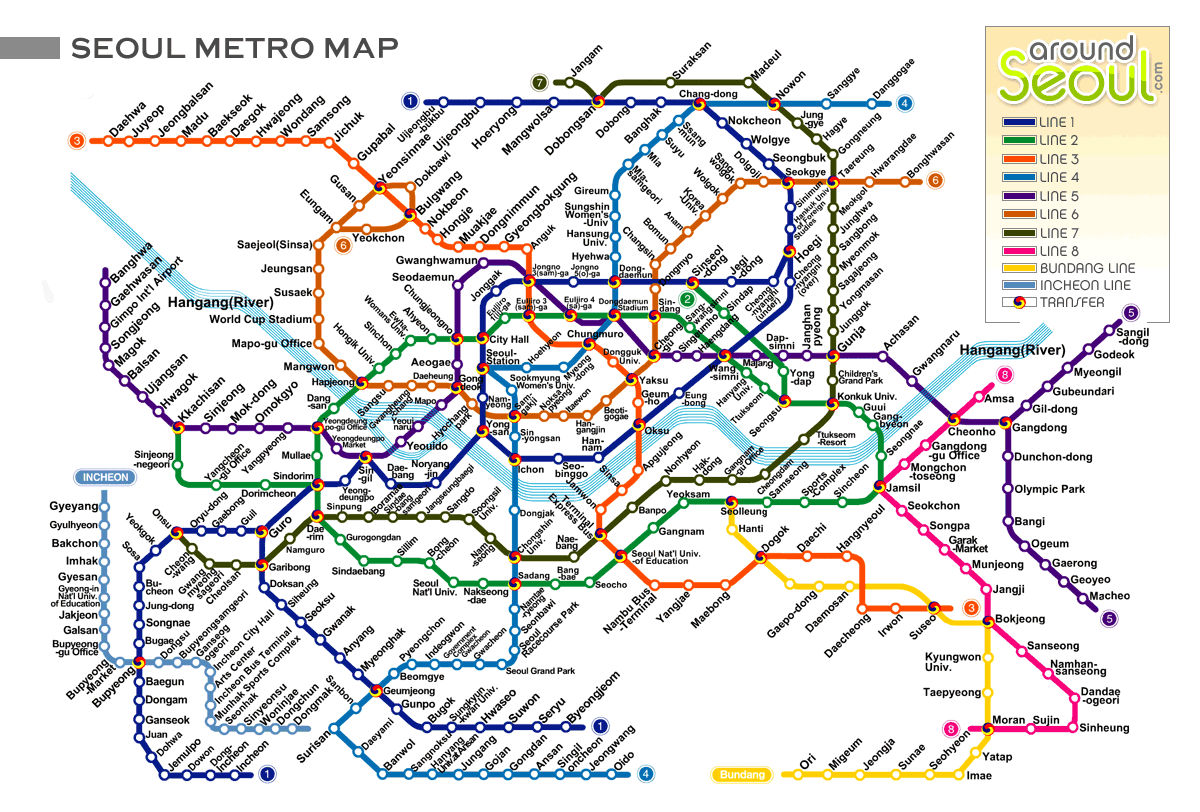 A Massive Subway System
The subway systems in Busan and in Seoul are very convenient.  With 9 subway lines and buses connecting the dots, the Seoul subway system blows Toronto's measly 3-lines out of the water.  I'm not looking forward to going back to packed streetcars skipping skipping stops due to crowding.
Cheap Taxis
While fares are hiked up at night after the subway closes, a taxi in Korea will still be way cheaper than a fare back home.  It used to cost me $10 to get across downtown.  Now I can get halfway across the city for that amount.  Let's not get started on rent prices in Toronto.  I'm terrified.
Skincare Everywhere
If Korea has taught me anything, it's how to take care of my skin.  I used to wash my face with soap before bed and any kind of moisturizer was a faraway thought.  Now I run ThatGirlCartier which focuses on K-Beauty and Dating.  I've had the opportunity to try a number of amazing facials, cosmetic procedures, and skincare lines while living in Korea.  I've found a personal favourite brand and I'll have to stock up before leaving.  I'm definitely going to miss the convenience of all the Skincare Shops in any given neighbourhood.  Shout out to the gazillions of cosmetic and plastic surgery clinics in Korea.  How am I going to afford botox now?
https://www.instagram.com/p/Bb0UDX6HSY3/?taken-by=thatgirlcartier
Concept Shops/ Stores with More
I've already written about the Style Nanda Pink Hotel/ Pink Pool Cafe and Skinfood's Cafe.  Since there are so many shops in competition, you've gotta have a gimmick to stay alive.  For example, Espoir has opened up a Make-Up Pub with customized cosmetics.  Do retailers get this creative back home these days or is it "one night only" done up by PR firms for influencers?  This shop in Hongdae is a permanent fixture!
Wifi Everywhere
There's wifi on the subway and in practically every restaurant, cafe, gym, and doctor's office.  While I still use up my 3 gigs of data before the month is up, I could totally get by on wifi alone.
Not Tipping
I read a friend's Facebook status about tipping lately and it got me thinking.  She mentioned that she took herself out for dinner and sat at the bar.  The bartender was neglectful – she had to ask another server for water and yet another for a status update on her meal which had taken an eternity to arrive.  After tax, the meal came to $30.  The people commenting still said they would tip 18%.  I felt a little uncomfortable not tipping when I first came to Korea, but now that I'm used to it the idea of paying an additional 18% for crappy service boggles my mind.
Bing Bong
I used to feel so uncomfortable pressing a button to get my server's attention, and I still cringe a little yelling out "저기요".  As a server, I always felt a little awkward disrupting someone's conversation to take an order, quality check, or wrap things up and deliver the cheque.  With the touch of a button, we can let our server know exactly when we want something.  It's not exactly a step of service, but it takes the guesswork out of it all.  I'm a fan.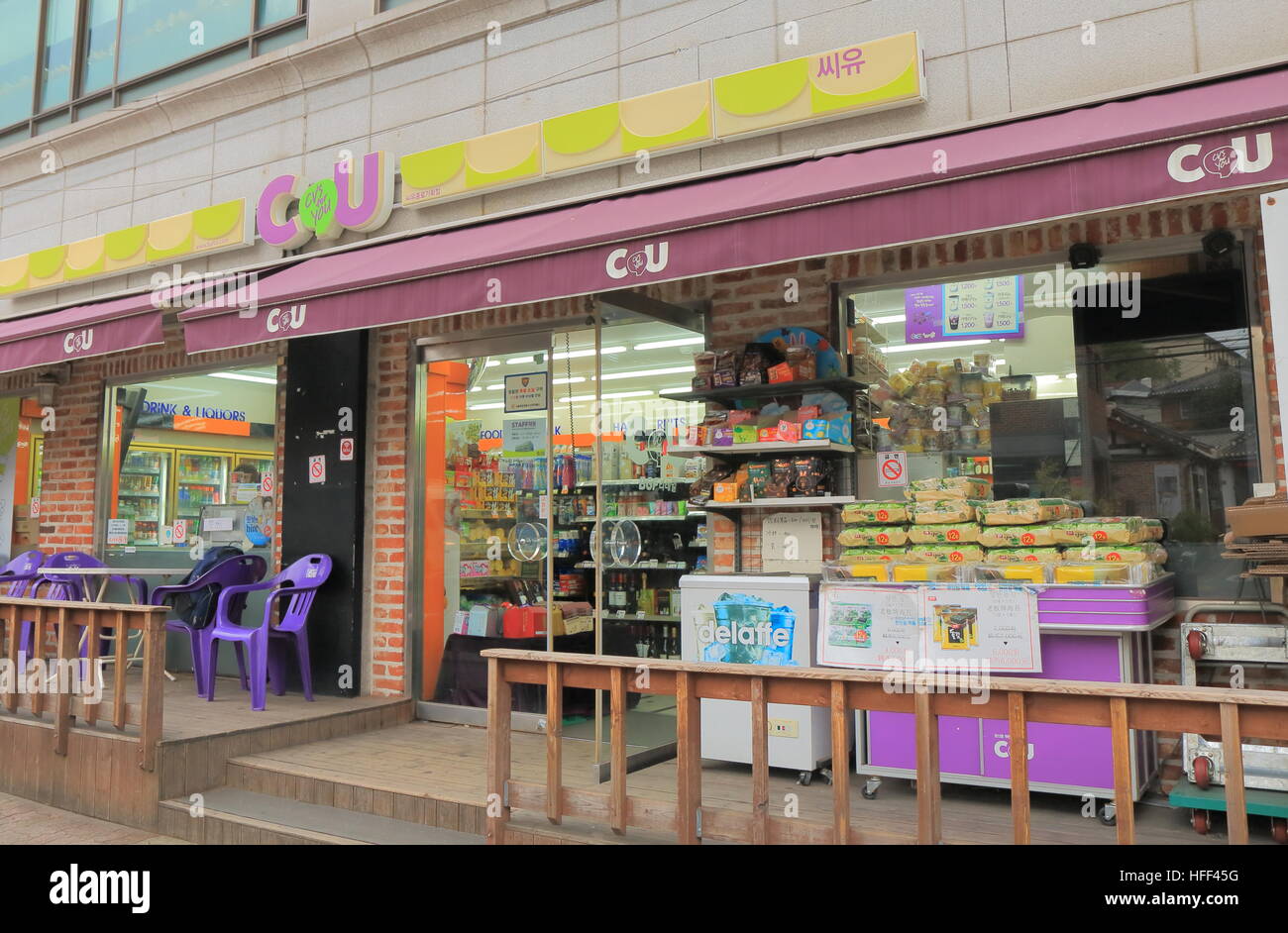 Convenience
Everything is easy here once you know a little bit of Korean.  The bus system is pretty straightforward and the subways are in multiple languages.  Everything is done online.  You can order food whenever and to wherever, and there are convenience stores situated in every nook and cranny of this city.  If you need or want something it's not tough to get, and usually all you'll have to do is lift a finger.
https://www.instagram.com/p/BV5lLyeH4O2/?taken-by=thatgirlcartier
Drinking in the Streets
Convenience store socials are an essential part of the Korean experience.  Sharing soju on a mountain with Korean aunties and uncles happy to see you enjoying views of their country is unparalleled joy.  Going on a Mak-about (a walk-about with Makgeolli) can be sheer bliss.  Fried chicken and beer by the Han River? Simple decadence.  I'll definitely miss the punk in drublic vibe of Korea.
No Shame in the Selfie Game
I used to feel so embarrassed snapping a selfie.  As a solo traveler (for the most part) it's tough to get a sly picture of yourself at tourist attractions.  Not in Korea!  I know most people want you to shove that selfie stick where the sun don't shine, but here you're welcome to snap a selfie (or a dozen) almost anywhere you please.
Instagrammable everything
While it might not always taste great, Korea is awesome at making adorable edible treats.  Some are better than others, but you can count on at least one moment in your day lighting up your insta-story.
https://www.instagram.com/p/BWWdOYrHgiu/?taken-by=thatgirlcartier
Quirky Corners and Street Art
If you follow me on instagram you'll know I have a great love for street art.  In Korea, you can find awesome murals and graffiti through Itaewon, Hongdae, Sangsu, Seongsu, and in the alleys of Gangnam.  I know I can find street art lots of places (and we found plenty in Kuala Lumpur and Singapore) but I feel like in Korea I noticed street art through brand new eyes.
https://www.instagram.com/p/BTvlugWA0iv/?taken-by=thatgirlcartier
Incheon International Airport
Getting from the desk to the gate might be a headache, but Korea as the gateway to Asia is something I'll never take for granted.  I've traveled to China, Japan, Thailand, Taiwan, Malaysia, and Singapore and am not done yet.  I've fallen in love with people, places, and plenty of plates in Korea and beyond.  Getting to the side of the planet that many times would have been impossible from Canada.
The History of Korea
All over Korea you can visit temples, tea houses, mountains, and palaces.  Any day of the week you can don a hanbok and step into the past.  While Korea and Canada are both relatively "new" countries, Korea is rich in tumultuous history.  There's plenty to learn about culture and heritage in Korea.  I'll never be able to learn enough!

Bright Neon Lights
It's totally cheesy, but I love walking through areas like Jamsilsaenae (RIP Sincheon) or Hongdae and seeing all the flashing lights day and night.  I love walking home and seeing Seoul N Tower (Namsan Tower) all aglow.  The more I write this the lamer it feels.  Sure, I'm going to miss alot of "stuff" in Korea, but more than that I'll miss the people and the opportunities.
Opportunities for Foreigners
As much as there's systemic racism in this homogeneous society, there's also a ridiculous amount of opportunity for people who don't "look Asian".  Even if you haven't dedicated yourself to the arts, you can get gigs as an extra here and there on dramas and in movies.  A lot of hagwons just want a singing/ dancing monkey equivalent who will look and sound as different as possible to his or her students.  It's not always fair, but the odds are ever in our favour if you've got a Bachelor's degree from a certain set of countries.  When I go home will I be relevant in my industry anymore or will I have to start from the bottom…
Expat Expectations
I think there's an understanding among most of us foreigners in Korea.  It's not easy to be away from your family and the way people cycle through Korea it can be tough to maintain friendships.  This one is a bit of a double-edged sword, but I find most people here genuinely want to be open about forging new friendships.  If you're open to adventure or even have even just a smidge of curiosity, you'll find new pals with common interests.  These are people you may never have met back home, but aren't you glad you're giving one another a chance?
https://www.instagram.com/p/BOOlIFRg1mc/?taken-by=thatgirlcartier
Chosen Family
Having close friends from around the globe makes leaving Korea extra tough.  I know that when I go home I'll have the opposite problems.  Instead of missing a wedding back home, I'll now be missing weddings and other important events all around the world.  More than any one thing I'll miss about my life in Korea is the cheesiest answer of all.  I'm going to miss you.  I'm going to miss being able to call you up to go to trivia on…well…any given night of the week.  I'll miss bumping into you at Fountain when it overflows.  I'll miss the simple routines like coffee after lunch and a stroll around the park.  I'll miss being mistaken for that other blonde blogger who loves to eat.  I'll miss discovering new and exciting things since Seoul is ever-changing.  I'll miss you.  All of you.  I'll miss you most of all when I leave Korea.