Best Korean Restaurants in New York – Here are our 5 Favourites
South Korean food has never been so popular in New York City. While the Deep South may be known for its soul food, the increase in top-quality Korean restaurants in New York means the city is fast becoming known for its Seoul food. With the popularity of Korean food skyrocketing over the past few years, the rise in demand has led to a predictable increase in the number of restaurants serving food from this Asian nation. With more options to choose from than ever before, which of these restaurants are hot and which are sadly not? We ran the rule over the very best, and here are our 5 favourites.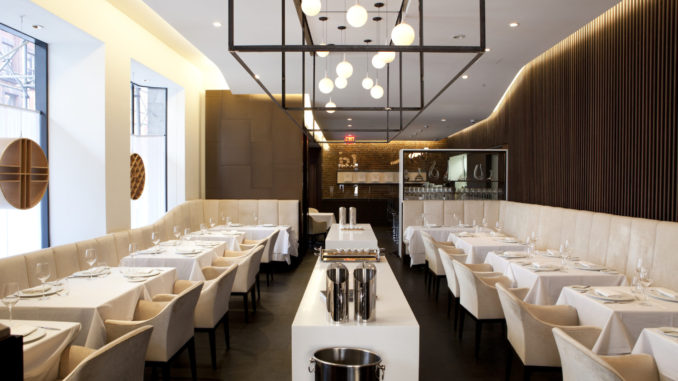 Jungsik
Head chef Ho Young Kim has labelled his contemporary take on classic dishes as "New Korean". While his re-branding of the traditional may not be to everybody's taste, his innovative approach is clearly doing something right. This award-winning restaurant is the only Korean eatery in New York City to have been awarded 2 Michelin stars. The restaurant takes a truly revolutionary approach to Korean cuisine. Even the classic kimchi has been given a face-lift, with a range of additions bringing the sometimes insipid dish truly to life.
Atomix
Firstly, let's get one thing clear: Atomix doesn't do conventional. For starters, this restaurant, located a couple of blocks east of Koreatown in Manhattan, doesn't even have a menu!  Your food arrives as a sharing platter with ten courses provided in all. You won't find any information on those courses on the website or inside the menu; you get what you're given, and when it arrives you'll receive a card which will give some details about your meal. Despite the mystery that surrounds your meal, one thing you can be guaranteed of is the quality and you're guaranteed a meal that pushes Korean food to its delicious and exotic best.
Cote
K-BBQ has come a long way over the past few years, and at the forefront of that evolution is Cote. This upmarket steak-house blends old-fashioned chop-house with the traditional flavours of Korea.
The restaurant offers a range of a-la-carte steaks, although the menu's star attraction is the Butcher's Feast. This spread includes seasonal banchan, two stews including a sour kimchi and a fermented soy potage with tofu, and a daily-changing rotation of four steaks fired on gold-rimmed table grills.
Gaonnuri
If amazing views are a priority, you'll struggle to find a better option than Gaonnuri. This BBQ grill is located on the 39th floor of a tower block in Koreatown in New York. After having $5 Million invested into it, expect luxury and decadence at this plush eatery. That's before you've even tried the food!
There are some scrumptious options on Gaonnuri's menu. As this is another BBQ eatery,  there's an emphasis on meat. It mightn't be the best option for vegetarians. (For anyone looking for meat free options check out this guide to the best vegetarian restaurants in New York).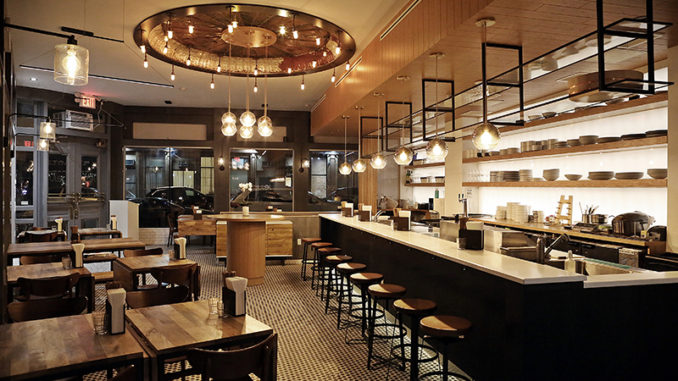 Jeju Noodle Bar 
At first glance you could write Jeju off as being 'just another noodle bar', but it deserves a second – and much longer – look. Looks can be wholly deceiving, and while the decor perhaps isn't out of the ordinary the food most certainly is!
If you're looking for a specialist restaurant in New York, with an authentic-yet-refined approach to the combination of Korean classic such as ramyeon and the country's delicious broths, then without a doubt this is the place for you. 
This guest post was written by Anna Mumford, head writer at New York Weekend Breaks