Date spots in Seoul are plentiful, but blogs told me I'd never use 'em.  The blogs I read before coming to Korea all had one particular common post that kind of irks me now that I live here.  The majority of them stated that a single, straight woman over the age of 21 or 22 would have a tough time dating.  The blogs went on to say that even they would have trouble because the Western men nearly all had an "Asian Persuasion", and the Korean guys were "all out to ride the white stallion".  These crass descriptions are true in some instances, but it's the same way back home, isn't it?
There will always be men who have a fetish for women of a particular culture, and there is a stereotype (still, unfortunately), about women who travel on our own.What we often forget is that the most popular blog posts are often the oldest and most out of date.  With updates in technology (and mentalities) there are a lot more ways for people to meet.  Relationships begin in a robust manner – he'll call/ text you constantly, introduce you to his friends, and spend every free moment with you for the first few weeks.  They crash and burn pretty quickly, too.
Expats are all on deadlines with ESL Teachers typically on one-year contracts and people in the Military on deployments generally in the realm of 6 months to a year.  There's always someone more beautiful, younger, more interesting, and with whom they "have more in common" a single right swipe away.  If you're nearing 30 (I turn 29 next month…scary stuff) the pressure to settle down is greater than ever, and seems almost impossible halfway around the world.  That said, having dropped some weight and having moved to Seoul, my dating life is actually better than ever (even better than in Canada!).  With tons of new places to explore (date spots in Seoul are everywhere!), my indecisiveness (paired with the guy's desire to appear easygoing and aloof) is the only factor when trying to find a great first date spot!
The First (few) Date(s):
The Baseball Game
I've actually been to the baseball game on one first date, one 4th or 5th date, and with friends.  Each time the experience has been fantastic.  There are 3 baseball teams in Seoul alone, so there's almost always a game on at the stadium in Jamsil (sometimes there are even 2 in a day!).  Bonus: the cheap seat are $7 ($8 on weekends) and you can bring your own food & beverages into the stadium.  If you're feeling a little nervous and don't know much about the game itself, you can always talk about what the fans are up to, what the walk-up song might mean (there are new songs written to popular tunes for each player), who will win the audience participation challenge, and you can "ooh" and "aah" at the couples they choose for the kiss cam.  Who knows…it might be you and your date having that awkward first kiss right on screen!
Brunch in Gangnam, Itaewon, or Hongdae
I always love going for brunch on first dates because if you really like the person you can spend the rest of the day together (maybe even making your way through this list!).  You'll find out if your date is a sweet or savoury person (Eggs Benny or Very Berry Waffles?), there's always good people watching, and you can assess their mimosas brunch game (or Caesars/ Bloody Marys).  Don't make a fool of yourself, but sometimes a little social lubrication or liquid confidence can help you loosen up and be yourself.
Build your own Foodie Tour
There are tons of tiny, but awesome, spots in the Kyungnidan (Noksapyeong Station) area of Seoul.  It's always fun to follow your nose or see where your date wants to take theirs!  I've often wondered about the Meat Pie Place in Itaewon called "The Little Pie".  Grab one to share, then head wherever your heart (or the above stairs) sends you next!
Cheonggyecheon (Stream)
We started at Dongdaemun Design Plaza which has several restaurants, but that whole area is a great place to begin a date.  Whether your style is more bistro or ethnic, the area has you covered.  Head down the stairs on the North side and make your way along until you reach Namdaemun.  The stream will turn in and around the financial district, and you'll be able to conclude your walk near a bunch of fabulous restaurants and bars.  Date not going so well?  Pull the shoot and head up the stairs.  There are plenty of bus and subway stops along this route!
Glowbowling at Smashing Bowl
Alright, so I've never actually been glowbowling in Seoul, but we used to go to Rock n' Bowl all the time in Hwamyeong (Busan).  This bowling pin dances around Itaewon constantly, and one night we decided it had followed us around long enough to warrant a picture.  Bowling is a great first date option because you can get a little competitive and shift your nerves from "first date jitters" to "gotta get a strike goals".  If you're great at bowling you can show off your skills.  If you're not so hot, I'm sure your date can either offer some helpful tips and tricks, or at least some entertainment value if he or she is just as bad!
Olympic Park
Last weekend I finally got to check out Olympic Park.  It was a Saturday without much to do, so we walked around the neighbourhood and ended up meandering our way to the site of the 1988 Olympic Games in Seoul.  We had plenty to talk about with the Olympic Flame and the list of winners and sponsors available for all to see.  There are some small restaurants, fast food eateries, and a mini stop, so you don't need much in the way of preparation if you head over that way on a first date!  Special mention to Yeouido Hangang Park where you can hang out by the Han River, see the "I. Seoul. U" sign, and enjoy a sunny day.  In the spring this is said to be one of the best places in Seoul to catch the cherry blossoms.
Brush up on your History
The National Museum of Korea is mostly rocks n' stuff, but your date might just dig it.  Make sure the special exhibits are open to make the most of your trip to Ichon Station.
It's still pretty new:
Take in an afternoon of horse races at the KRA OTB Walkerhill
About a month ago I spent the afternoon learning how to place bets on horses racing in various areas of Korea.  Going to the actual races can take an eternity to leave time for people to place bets before the race begins.  Because the KRA (Korean Racing Association) has an Off-Track Betting site near me at the Sheraton Grande Walkerhill Hotel, there's no wait between races since the monitors rotate throughout all the different tracks.
Spend a Royal Afternoon at Gyeongbokgung (Palace)
You don't have to wear couples Hanbok at this stage.  Just go check out the grounds, bring a picnic if you like, and relax and talk.  A picnic takes a little bit more preparation, which you might not want to put in on a first date.  This scenic setting is perfect to relax and actually get to know one another, and there are plenty of places for that perfect "we just started dating" awkward selfie (I actually have one of those with the guy who took the above picture.  Crash and burn or slow fade?  That one's a secret…).
Changdeokgung (Palace) and Huwon Secret Garden
I haven't actually managed to get here yet, but I have heard great things about the Palace and its secret garden.  Any time you can spend just wandering around and chatting tends to be valuable when deciding whether or not you want to continue seeing this person.  When things are still pretty fresh a beautiful setting can't hurt to set the mood!
Take a Tubester ride from Some Sevit (Floating Islands)
This would be a great first date option if the date goes well, but if something goes wrong I would never want to be responsible for either party having to swim the Han back to the safety of dry land!  We went to a rooftop party at Some Sevit and the first thing I noticed were these awesome Tubester boats.  Wouldn't it be romantic to float along the river at sunset?
You're properly dating:
Feel like you're on top of the world at Namsan Tower (Seoul N Tower)
This one should definitely only be attempted on a date once you've locked things down.  If you're taking your date to Namsan Tower, it's because you're in lurrrrrve.  Be prepared with lock and key in hand because Seoul N Tower is, indeed, for lovers.  This 236.7 m tall structure is a beacon in the night making the Seoul skyline unique.  Make your date especially marvelous by booking a table at POOM (check out my instagram feed for the live 'grams from out 7 course meal with Taste of Korea!).
[Cable Car]
– Operating hours: 10:00-23:00
– Fare:
Individuals (round-trip ticket): Adults 8,500 won / Children & Seniors 5,500 won
Individuals (one-way ticket): Adults 6,000 won / Children & Seniors 3,500 won
Groups (round-trip ticket): Adults 7,000 won / Children & Seniors 4,500 won
Groups (one-way ticket): Adults 5,000 won / Children & Seniors 3,000 won
Take the Wine Train
Trazy.com just wrote a blog post about Train travel in Korea, and one particular event caught my eye.  You might not want to venture out of the city with someone who isn't your girlfriend/ boyfriend, but pretty much the minute you've had that conversation it's time to book the Wine and Cinema Train.  This tourist train offers wine, snacks, and movies en route to a winery and wine spa in Yeongdong.  I want to go to there.
Check out Jeonju
Jeonju was one of my favourite spots on my trip to Jindo.  While we were only there for about an hour and a half, we got to taste Jeonju Bibimbap (it's as good as the year-long lead up made it out to be!) and check out the hanok village.  I wish we had had more time to actually relax in this traditional village, enjoy a tea ceremony, or have a makgeolli tasting.  I would make a great couples' weekend retreat.
https://www.instagram.com/p/_nwUuciYfb/
Recreate a Korean Drama at Nami Island
I've never been to Nami Island, but it's supposed to be one of those spots where couples can go to take in nature and see spots from their favourite K-Dramas.  I wouldn't know any of the famous spots, but the Gangchon Rail Bike looks pretty rad!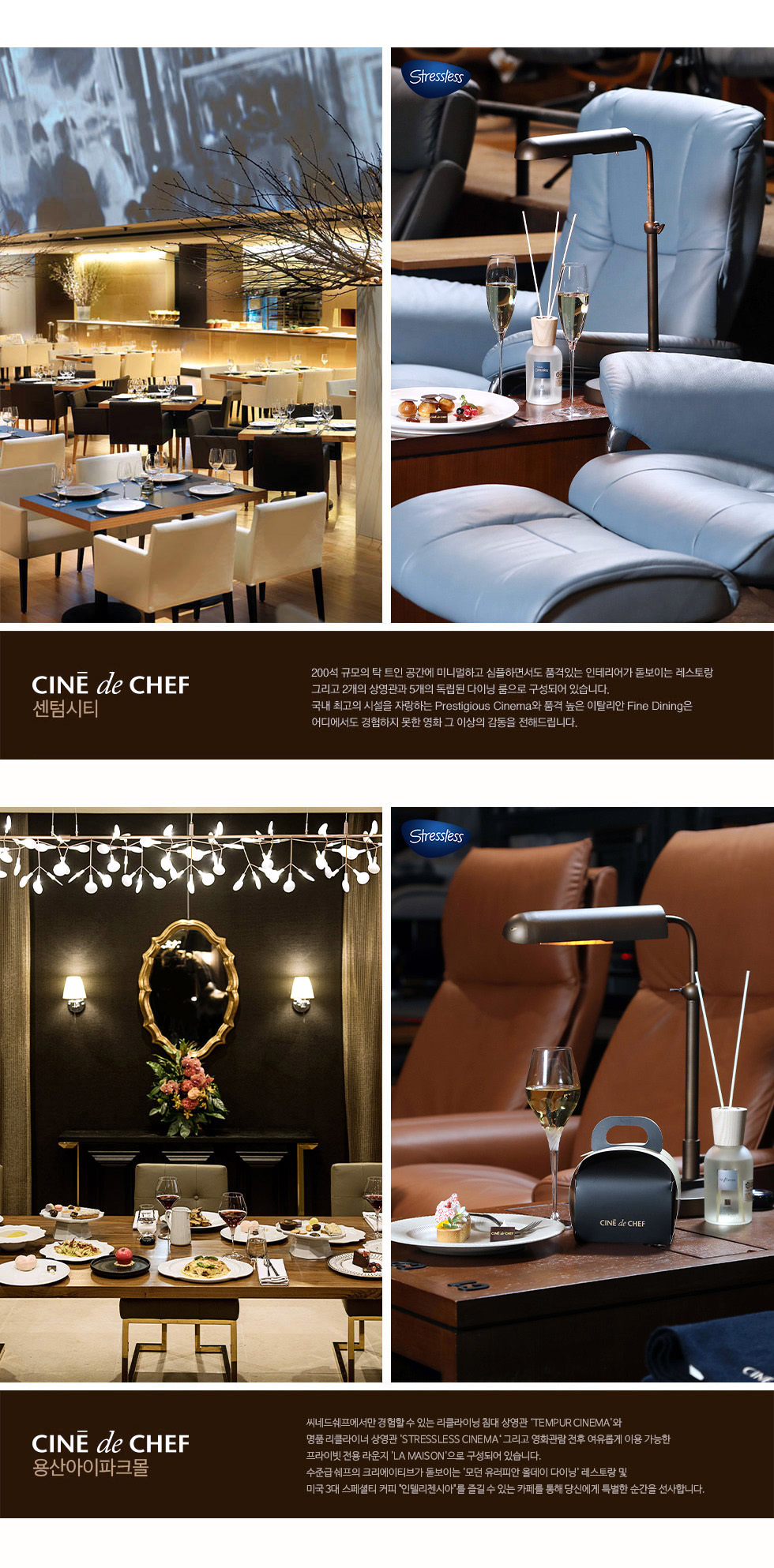 Dinner and a Movie with a twist @ Cine de Chef
French and Italian dishes are available at this serious upgrade on the traditional dinner and a movie date.  Comfy chairs, exquisite meals, and alcoholic beverages will make for a special occasion.  If that isn't enough, they even have theatres with Tempurpedic Beds!  Check out this luxurious experience in Apgujeong (where else, right?).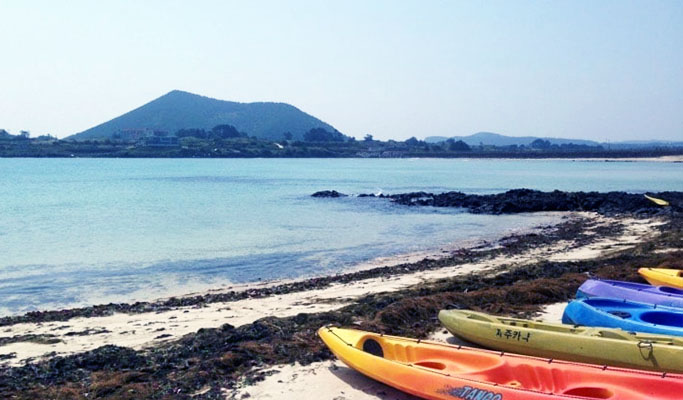 Head to Jeju Island
The prices right now on Jeju Air and T'Way  for a quick getaway to Jeju-do are ridiculously cheap.  It would even be worth it to head out early Saturday morning and fly back late Sunday evening, at these rates.  There's tons of hiking and swimming as well as the delicacies of Jeju oranges and black pork.  Outdoor adventure not your thing?  Rumour has it they have a "Penis Park" if your visit has a bit more of a phallic inclination.  Why not spend a night away with your honey on the island commonly referred to as "The Hawaii of Korea"?
Wherever you end up, the most important thing is that you're spending time together, right?  I always feel responsible if a date I've suggested with certain expenses (ahem, Lotte World) is a disappointment, so go with the tried and true and focus on getting to know your mate.
Bonus!
Wee Gypsy Girl has compiled a list of great things to do in Suwon!  If you're south of Seoul, or feel like heading out of the big city, check out this modern city with a rich, traditional heritage!
On a budget in BUSAN?  Wee Gypsy Girl has you covered AGAIN with free things to do in Busan.  Wouldn't this be a great vacation spot for canoodling couples?
Have you been on any fantastic dates in Seoul?  Let us know in the comments.
Stay tuned for my perfect Busan spots for your spring or summer date, too!